I remember
September 5, 2011
I remember the first day I saw you, you were sitting in your cousins van.
we didn't say a word to each other,I never thought you would be my man.
You came and chilled a couple more times but we never really clicked.
until you started to move in slowly because you thought you were slick.
as each day came to pass we grew closer just like best friends do.
i was too caught up into my ex but got away because of you.
You almost fought for me we was tighter then tight.
You took me to your house to meet your mom everything felt so right.
until this fat girl came in and told me to get out.
But you had my back you never let me down.
i came home one day and you surprised me with a gift.
hanging from my mirror was a gold necklace.
a whole summer had passed but our feelings were never expressed.
until we both skipped school and we finally EXPRESSED.
we weren't officially together but you had my heart in swirls.
until you had asked me to be your girl.
nobody knew it was our little secret.
but it was cool that's the way we wanted to keep it.
everything was going good until our first argument.
it was ugly and that was the first time my heart was crushed like sediment.
one day we were laying in bed and you said you hate to see me cry.
that the day i found out i loved you and i never wanted to say goodbye.
trust became an issue when you went behind my back.
when you slept with you-know-who and took every chance you had.
the year was really hard we starved and lived in stank.
our relationship was on rocks we didn't know what to think.
we moved in with your mom and betrayed your trust.
i planned on leaving you and made it hard on us.
i moved to a friends and you moved out of town.
we missed each others birthdays but we didn't let it knock us down.
we finally reunited and moved into Alamo. your cousin let us stay there to help our relationship grow.
you texted C..... and H.... you said you wasn't going with me.
then went over to T.... house and messed with his Antie.
worst came to worst you moved back to Holland.
and i stayed with my dad waiting for school to end.
when i came up here you re met your cousin Ny.
i say you less and less you were gone all the time.
you went to N..... house and while you were over there.
i went through your phone and you told S.... you were still in love with her.
i was dead asleep but then woke up because something didn't feel right.
i went out to the garage and you were with a girl all night.
i said i was going to leave i wanted to be thru.
but then we talked and i stayed with you.
while you were gone people were being fake.
you weren't gonna deal with it so you stayed away.
but now things are getting out of control somethings gotta give.
because i miss my baby and the way we used to live.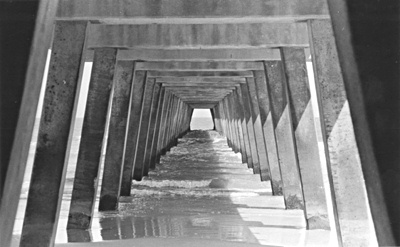 © Megan S., Marblehead, MA