Sweet July
MAG
September 5, 2011
In July I was singing.
I was slipping my feet into the perfect sea
wishing that I could fall in love,
that I could break the sins that flooded
seamlessly into me
making a million tiny pieces out of a whole.

I braided tree roots and changed my face
for pleasure
so that the world would think I was worthy
but the world is not stupid or blind.

In July I was folding into myself
never buying enough time,
always sitting places you never talked about
on the corner of Lilac Street.
I begged you to come
I always begged you and always
you disappointed me and I went home
ashamed.

And the entire place was empty
except for swan wings and flames and
all the other things
you forgot or remembered to never
talk about.

There is something in the way you believe
in brown sugar
the outlines of your cool mouth dipping in and out of a blurry skyline
changing this way and that way
until you detached yourself from every way.

And in the grass last September
I always thought of you.
And the way we were supposed to hold on
but your fingers,
frozen and pressed against my cheek,
made me fearful,
my body going limp under the weight
of everything.

In July I followed dark roads with wind
too bland to taste
around the parts I still know nothing about.
I was creating and then destroying and then rewriting the promises in the sand
that you reworded with your thick,
sloppy thoughts.

In July I was worried
that the gray sky would go on forever
endless and insane.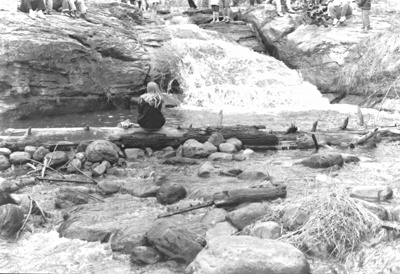 © Andrea E., Phoenix, AZ