Tease the Mountain
August 30, 2011
The water swishes gently on the shore
As the gritty sand disappears into the sea.
Somewhere in a forest, the river bubbles
Merrily, a baby who has no sense of time
Gurgling.
Oh, if only we knew how much damage
The cruel waters would cause.
How many lives the liquid crystals
Would preserve.
Tease the mountain all you want.
Let your rueful laugh echo, echo.
Stable mountain, imprisoned
In its rocky position, never free.
But never tease the water.
Haunting, swirling monsters
Displaying their dark past.
Uncontrollable, free, their icy
Touch makes you shiver in fright.
Dragging countless souls down
To where their watery tombs
Linger patiently.
Overwhelming currents with their
Unlimited power, they don't play fair.
They don't give you a chance.
Teasing and playing with you
Mercilessly till it grows tired
Of the game and lets you sink.
There is more to water than just water.
Don't tease the water.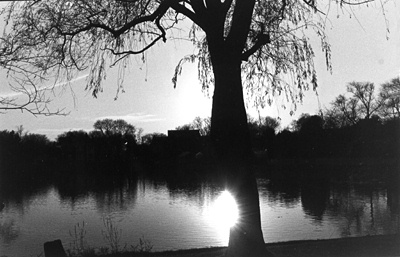 © Chuck K., Marblehead, MA