How It Feels
September 4, 2011
It floods my brain with memories.
He couldn't sit, for fear his back pocket might ruin.
He couldn't forget, or we'd all be stuck.
Once completely filled to its breaking point, it is now nearly empty and lies in the lock box I was given, by him of course.
The fake brown leather material used in its construction is faded beyond belief.
Its edges are molded to fit its past burdens.
Although drained, it has no room for new treasures.
It pains me to remember its smell, one which resembles denim and drywall.
I wonder what happened to its filling: the bills and handwriting skills which are now probably piled in that man's filthy drawer.
The things he had been saving for years, I will never be able to see, feel, or touch.
Upon opening, I saw his face, which only brought tears.
I then saw the card from the job he'd been pursuing for months, only to be taken away.
The last was a picture of me from my second grade ballet recital, the one I thought was lost forever.
It's safe in the company of his other belongings, the ones I had the courage to fight for.
I will never know what use to lie in its bulging folds.
I will never know much about the secrets he had hidden there, or what that dreadful man was thinking when he took them.
I will never know anything except how it made me feel to hear the news: to be the one holding it, instead of him.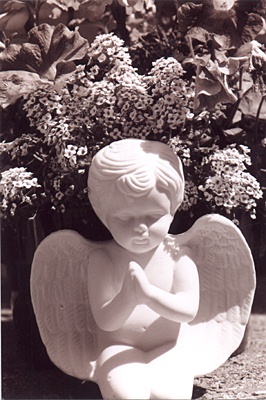 © Laurie T., Hopkinton, MA