He Believes
September 3, 2011
The child's small hands fumble into the night looking for a dream to hold on to.
Looking for something to believe in.

He only touches the negative, pulling back like a hot stove.
There is no inspiration, no good outlook.
Only the memories of a once falling dream that leaves him shook.

A smile slowly creeps upon his face, his hand and head is raised higher.
Believing he can do it, has his hands entwined with hope, and assurance.

He holds on and the hope does follow.
Balling his hand up, he places it over his heart, now he knows he can do it.
That smile creeps back on his face as he think about the negativity he has to face tomorrow . With that smile on his face, and fist over his heart
… he believes.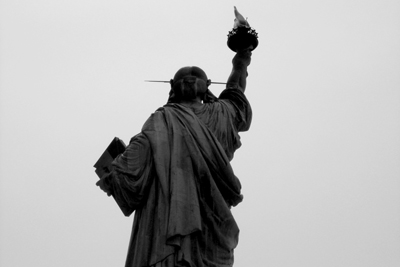 © Conor G., Harvard, MA