"i have yet to discover"
September 3, 2011
Yesterday is where I want to be. Back with the Power-Puff girls and Dexter's laboratory. Back when Green Day and 3oh!3 were the best bands, During' my yesterday. Yesterday had gigantic castles as high as you could see. My fairies were beautiful and nice except for the blue, which were grumpy and mean. My knight in shining armor road on a gorgeous stallion that went everywhere with him. My yesterday was a fairytale.

Today seems filled with drama bout boyfriends and best friends. My favorite cartoons have all gone away. The songs are good, but not the same. My knight in shining armor is no more. My fairies have all ran away. My castles were burnt down by a fiery flame. Today is not my yesterday.

Tomorrow is a new day. A day that I have yet to discover. The years that I have yet to witness. Tomorrow might bring me to understand something I never could. I might have a beautiful family or I might complete my bucket list. Who knows? Tomorrow may come faster than I think. But we'll all have to wait and see.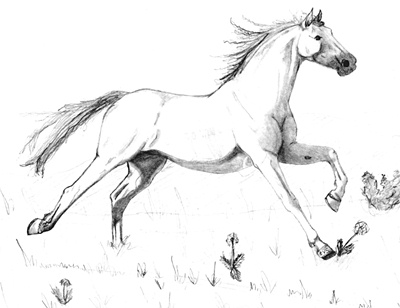 © Elissa S., Palmyra, PA