For: Anonymous 2
August 29, 2011
I stumble after you like a child,
Cutting corners as I go,
But you're still too far to catch me when I fall.
You're unattainable,
The one thing I want,
The one thing I can never have.
You walk the straight and narrow,
I swerve left and right,
A car on black ice.
The others,
Lust.
But you are so much more.
You are Heaven and Hell.
I am both amazed and crushed by your words,
The way a deer stands transfixed by headlights:
The deathblow is coming fast,
But it might just be worth it to behold such radiance.
With you I am both a void and whole:
I feel complete with you,
And yet it feels as if you are a missing piece in my life's puzzle.
Despite it all I love you yet,
If only as a friend.
But always remember,
As you stumble through life like a child,
I will never be too far to catch you.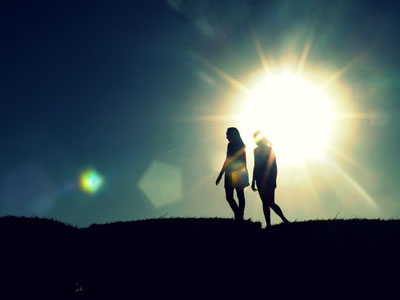 © Alexzandria R., Salem, OR