New Moon
August 3, 2011
The moon creeps up over the mountain. The moon shines brightly in the pitch black night.
You can see it, so far but yet so close.
As the city sleeps silently,
every wolf howls a soft howl.
Some, who watch the moon; absorbs the strong energy and soak it up like a sponge,
I am one to watch; the energy is refreshing as a cool cold iced beverage, going down my dry throat.
How powerful I feel, no words can explain.
But, all I know is I have been reborn.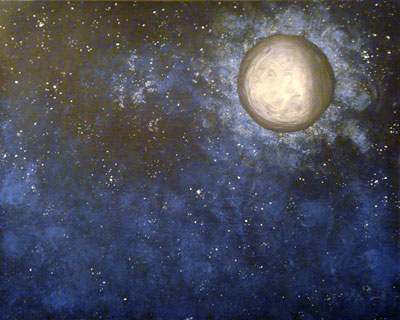 © Allison H., Vancouver, WA