Spoiled Milk
August 23, 2011
He moved into my mind,
Making a home on the empty sockets,
His tiny body and blue eyes haunting me,
And claiming the rent is cheap, he refuses to leave.

When he walks the floor-boards creek,
The sound sends memories knocking at my eyes,
Memories once rich and creamy,
Now oily and sour, like spoiled milk.

Late at night he parties,
Jumping around and screaming loudly,
Tormenting me with questions I can't answer
And comments i can't block out.

Maybe he's trying to help me,
Trying to tell me it's not over.
But right now he's pacing back and forth
And all I can smell is spoiled milk.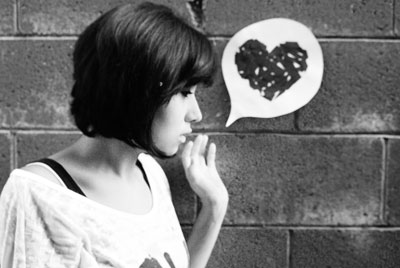 © Michelle B., West Covina, CA