India
MAG
September 1, 2011
The smell of chapatis cooking
The sound of a bull weeping because his load is too heavy
The feel of the bumpy, unpaved roads
The taste of green chilies that sting my eyes
The women in silk kurtas and men in lungis
India, the country of gods and spice
The country where I was born.
Going back to wander the streets
The enclaves in the magical city that bring out life
As the shell of the city opens, the heart of the city cracks
The slums come up beneath the earth
The skies throw small pixels of dust
The smell of gas and oil
The sound of despair.
Just like me. Like all of us. And all cities everywhere.
Combining the ups and the downs.
What we see and we don't see.
What we hear and we don't hear.
The secrets spill out.
I am at home in India.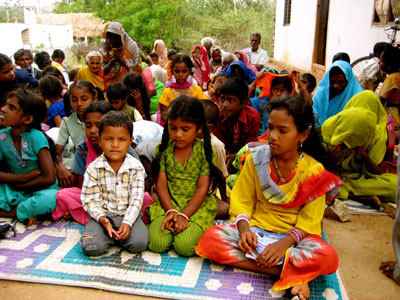 © Carolyn K., Sudbury, MA