Dream About Us
August 29, 2011
I bet you ten dollars
that you'd never see
that the reason for my insanity
is because I'm so in love with you.
You tell me every little detail about her,
and I know how you love little details.
I know I'll never be as perfect as she is to you.
But she's not the one
who stays up until two in the morning just to talk to you,
whose heart flutters when she hears your voice,
who lights up when you smile.
And when I think about how
your lips curve into that boyish smile,
you laugh and shake your head at the silliest things,
you tell me that I'm beautiful when I know it can't be true,
I can't help
thinking
wishing
hoping
that maybe,
just maybe,
you're dreaming about me tonight.
Dreaming about us.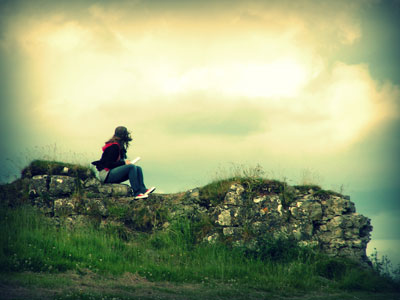 © Caroline C., Coronado, CA