The Lyrics on My Wall
August 28, 2011
Day by Day;
We stay alive,
Even when it seems impossible,
Something keeps me hanging on.

I could use a hand,
Someone offering to help,
It would mean so much,
Truly make my day.

My whole life,
I've cried out in silence,
Asking someone to rescue me,
Or even just to understand me,
But no one heeds the call.

I'm slowly breaking down,
I need a friend now more than ever,
Yet I have never felt so alone,
You all have pulled away,
I can't blame you.

I'm asking for help now,
The lyrics written on my wall,
Etched into my skin,
If you would take the time to see them,
You would see me.

I can't stand alone,
It's all I have known,
I need a shoulder to rely on,
Maybe to cry on,
But there is none to hold.

Its okay,
I'll be okay,
I've always been okay.

I'll survive,
On my own,
Until that one day,
When I know you will,
You'll save me.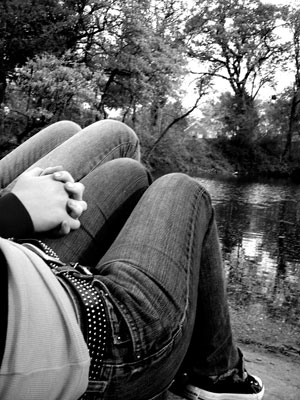 © Lauren R., Edmond, OK