All Alone
August 28, 2011
I sat there by the ocean looking out over the never ending waters,

thinking who am, what am I doing in this world, i'm alone just me and my thoughts

am I here cause I did something wrong or am I really alone.

Can I ever have a friend once again or do I live alone for the rest of my life.

All I see is nothing, nothing but a never ending ocean and the never ending darkness

in my heart, my soul. I sit here listening to the waves clashing against the rocks and each

other, thinking and watching the waves. Its starting to get dark, the sun is setting and i'm still
alone, I am scared what will come out in the night, will someone ever come to take me away

then I hear voices, I run and hide behind some of the rocks till they go away, then I see peek out
from behind the rocks, I saw a light, then I heard a voice calling my name over and over

I answered wondering who would be calling me, then a figure appeared out of the light, told me
to come off the rocks and walk with him, so I listened and when I reached his side

I saw it was Jesus and then I found he is the friend that I have always had but forgotten.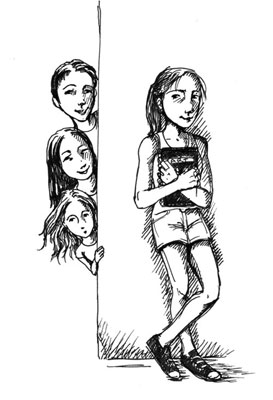 © Leonora J., Fullerton, CA