My Sister Just Died
August 28, 2011
My sister just died.
How it hurts to watch him do it.
Kill her that is,
As she cries on right through it.

My sister just died.
Nine years of age
With that devil whispering in the dark.
Nine years of age,
And she's already struck from start.

My sister is dead.
And with her goes my heart.
Because her laugher is my heart,
And my ear hears my heart no more.

My sister lies cold,
Her lips still formed in the shape of her name.
"Mercy, mercy!" they cry,
Without any blame.

He glares through his smiles,
And bites with his eyes.
I wish he would curl up, and crawl up,
AND DIE!
Because my sister is DEAD!
How could he do it?!
His heart wrenching grip,
Bruised up, I assure it!

And so she would as well,
Were it not in her grave,
That she lay at this moment,
With a gleaming tear upon her cheek
That wrestles with the decay of death's way.

Oh, my sister's soul stays,
In a horrid trapped way,
Apart of his torture
And apart of life's lurid crime.

My sister is dead.
In her living state
By the beast that is fed
Her heart on a stake.

…But my sister's death,
I will assure it,
Will not end, but rise,
With the resurrect of lives!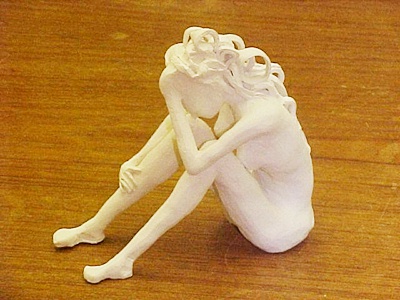 © Christine H., Brooklyn, NY