The Mona Lisa
August 28, 2011
That portrait on the wall.
What does it mean?

Some think that it's because
she sees some hidden joke
no one else can see.

Others say that the artist
wanted her to smile in that
strange mysterious way.

Who knows what she was
smiling about.
No one knows for sure.

Maybe she remembered something
that happened earlier that day.
Maybe that's why she's smiling.

Or perhaps she wanted
people to puzzle over
why she was smiling.

No one can tell
what Mona Lisa
was smiling about.
Perhaps we may
never know….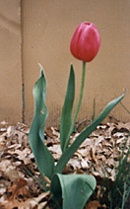 © Ashlee R., Plano, TX