Appearing to Conform
August 28, 2011
I think teenagers leave malls on conveyor belts,
Walking out like robots in beige, under the sun to melt,
Into high schools all around, strutting through the halls,
Tall people dressing short and short people dressing tall.
The same AE shoes walking at the same chill pace,
The same fake smiles etched onto the same still face.
Every other day, a new trend set in stone,
Every new school year, a new set of clones.
Where individuality strikes least, and fairytales become dreams,
Where the truth is based on lies, and hearts rip open at the seams.
Beauty is defined, and not everyone qualifies,
Normal is the new cool, and the core is the new sky.
Getting through everyday knowing tomorrow will bring more,
Not caring, not seeing, what the future has in store.
Meeting the good people, the bad ones, the kind,
The people, who break my heart, leave me deaf, mute, and blind.
I've got a red umbrella, to help me survive this storm,
So I say that I'm different, but by doing that, I just conform.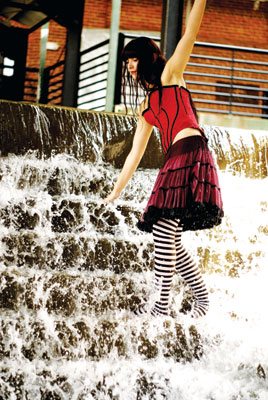 © Daniel H., Durham, NC