What Separates Us
August 28, 2011
My heart stopped.
Who are you?
Almost too late, I remember to breathe. Breathe, breathe easy...
''I don't know you, but hello.''
Hello? That's all I've got?
''Yes, that's all you've got, You're shy.''
Maybe I should stop talking to myself and take action or something.
''Good idea.''
So... What's your name? I ask, nonchalant.
Silence.
You stare back at me, unblinking.
I thought, Maybe he's shy too.
''If he was shy, he wouldn't be staring at you like that.''
He hasn't even moved his eyes. Why is he stuck like that?
I reach out a hand to comfort, and it glances off the glass that separates.
No...not again...
Why do they always hate me?
They hide behind a wall and wait for me to leave... I'll talk for hours, and you won't respond.
''Look at the world around you for just a minute.''
I take my own advice, and look around my room.
''Now look back at him.''
I look back at the frozen boy.
It was the computer.
I sobbed myself to sleep, rejected again.
That's right. Again.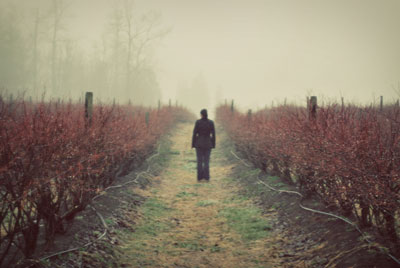 © Molly H., Lynden, WA