Dumb.
August 28, 2011
I may not have a voice
I tend to whisper or squeak
But I have words
And a mind that wishes to speak
A fear flushes through my cheek
As I stare out to the faces listening
Really listening to me
My courage begins to peak
The words don't go
They collide and crumble
Like the Roman Empire
My forces are starting crumble
My fire
Sweet fire is burned too quickly
Simple fear shoved out the ability
Of standing proud
Being loud and taking breath
I start to doubt my own moral
Management
Morality slips through my hands
Now I stand without a country
Without a cause
An audience in front of me
Grimacing at such a long pause
Embarrassment hugs us close
Preaching beliefs on stage
Is like walking around
with no clothes
And now after such a long time
I can't even remember my prose
So you're stuck staring at me
This quiet girl
Of only 18
With so much to say
But she has no voice
Because with so many options and no morals
What if she makes the wrong choice?
Now what a way for the world
To subject its daughter
To the desert without shoes
Make her beg for water
What if I can't find food for thought
And become so distraught
I starve in the deadliest way
Because I'm afraid
Of what others might say
I really know nothing
I know it for sure
It's my only truth
It's completely pure
I've taken too much time speaking aloud
Not adding to this world
Here and now
I got up to tell you
That I don't know
What the hell did you bother listening for?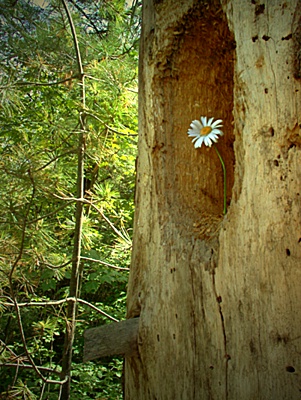 © Anna R, Sudbury, ON, Canada