self destruction
August 5, 2011
i'm drowning. drowning in a sea of lies, of my fragile dreams and miserable prayers.
my hands grasp at these beautifully unforgiving waters of glory, but i only sink,
deeper,
deeper,
deeper.
water blankets me, quieting my racing, panicking mind.
hush,
hush.
waves rock the ocean, and my lifeless form knows not of the dark fate awaiting me when i will finally touch
the bottom.
rock bottom.
icy fingers of hope curl around my mouth, my nose, my whole face, and i am even more suffocated by unrelenting thoughts.
agony, self hatred, loathing.
self destruction.
i realize, maybe too late, that i am trapped in this ocean of black secrets.
the water has filled up so much so i am finally, finally sinking after so long.
i realize, through this drowning, that this ocean,
vast,
deep,
dark,
dark,
dark,
belongs to me.
it is my ocean.
i am the ocean.
i am the ocean that is swallowing me whole.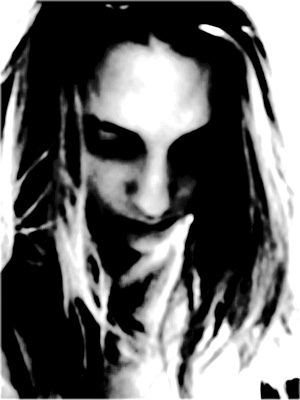 © Maria B., Boston, MA