The Problem With Love
August 27, 2011
Reveries reveries

Im praying that you'll remember me…

But for your sake I erased me from your memory

Cause pain=love.

I took myself out the equation, substituted the man up above.

But the calculator read Love < God.

God touches things that sometimes love cannot

But why I thought

As I put myself back in the equation

If i want to solve for pain I'll need a demonstration

If I want love without pain I'll need perfection

And as long as I've been living God's the only thing in question

Who lives up to this title

The response I was given made me feel like a child

It responded, you're mistaken if perfect's what u thought

That is impossible, but see I am not.

And what you seek you'll never find

Cause even my love, you'll learn, isn't kind

Remember this time, when you are feelings some pain

And in the future try to refrain

From solving problems with complex reasons

Sometimes it's simple just like changing a season.

The leaves must die so they can be reborn

Calamity means nothing unless you've weathered a storm.

And then it hit me

My love epiphany

The solution was Pain=you.

And for all factors and all real number that remained true

And our life can be syllogized to serve as the proof

And conversely me does not equal you

However me + you = love that's true.

But the pain on the right side can never be cancelled

Because the pain makes us stronger

The problem with love has been answered.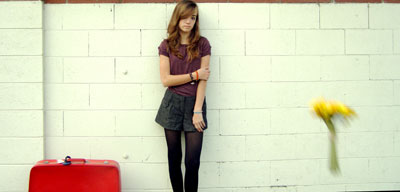 © Austin K., Studio City, CA