Summer's End
August 27, 2011
The golden rays disappear
falling into red and gold leaves
the time is over
back to the world once more
we leave behind our magical days
where time with good friends never ends
unhappiness never reigns
and the music will always play
round and round we spun
staying up late
running around
spraying our graffiti
onto any, all walls
wanting to never forget
tho the time will always blur
in a smear of light infused glory
intoxicating the summer time
stabbed through the darkness of winter
and the sadness of love that had grown with sunshine
that died in the snow
Summer's End
when we all part ways
never the same as we had been when we entered
never the same after
the glow disperses
when the morning light rises
and the snow outside reflects the things you regret
the things you were impaired with
drunk off of the sun
high on living large
you feel lost
we cant connect
everything lost
with Summer's end.
It comes again
you lose yourself in the magic
and then join the real world
but when will you wake up
and see the danger in the sun soaked times you have
forgetting yourself and being something different entirely
waking up to who you really are and running as far as you can back to before
Summer's End.
Fall's leave will never end
you can never go back
whats been done has been done
your canvas stained with the golden light
that can never come clean
intoxication only leads so far
in delaying your burst into the cold shower of reality
Summer's End
while sad
is your time to go knocking on opportunity's door
and open it to life ahead.
Summer Ends, shooting the last bronze rays into the red leaves of Life, after Fall.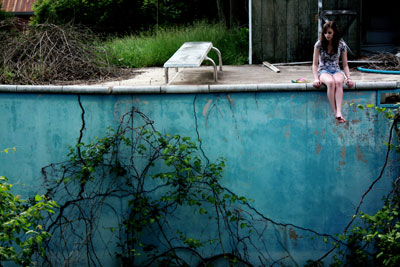 © Myra K., Somerville, NJ