Just Friends
August 26, 2011
I wanted more, when I drove away in the rain.
Every time I grow close to her, I freeze and die.
I speak to her sometimes, and tell her, "I'm sorry,
I couldn't be better or sweeter, like other guys.
I'm just me: not a jock, not a hipster, only
A dork. And I'm fine with that. Sixteen's a long time to live
Alone. Without you." And every time I say this,
She doesn't hear. Because all that comes out is my breath.
And that's fine. But I wished I could kiss her and say,
"I've loved you since third grade," when she needed a ride.
A ride home in the rain. But I didn't, couldn't,
Because I was sorry I wasn't a jock, a hipster,
Or anything she knew. She was my stars and sea,
Which fill everything I know like honey in rye.
I froze and died in the cruel cold of my front seat.
In the rain, it is all cold, and we wanted more.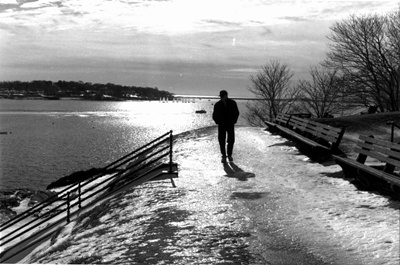 © Steve S., Marblehead, MA