Hold My Hand
August 27, 2011
One moment,
So small,
One blink,
You'd miss it.
A snide comment,
Cruel,
I can't let it go.
I know my appearance,
I know it is flawed,
But I often forget.
Sometimes I feel good,
I don't think about it,
Until you remind me.
Do you even remember it,
I doubt you do,
But me,
I will never forget.
Square in the face,
You told me,
No one wants to hold my hand.
I hid it,
My hand always far,
Never to hold his.
The one boy who tried,
I ran from,
Thanks to you.
In the past week,
It has improved,
I made it.
I spent hours,
Rubbing it raw,
Just to fix myself.
I'll keep going,
I want it gone,
And I know you'd agree.
As I write,
Upon the white page,
My hand bleeds red.
I tried hard,
Some damage was undone,
And I won't stop now.
The blood will flow,
Maybe even scar,
But it doesn't matter.
All I want,
Someone willing,
To hold my hand.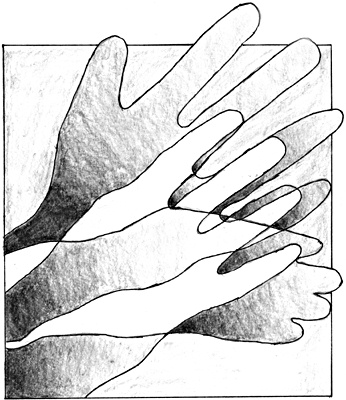 © Dawn Grace R., Barrigada, Guam