Faking the church
August 27, 2011
I am the Sunday school answer.
I tell them what they want to hear.
Smiles hide the flowing tears.
They left me alone and never called.
My beating heart has now been stalled.
I have a rock inside my chest.
I always gave them my constant best.
Now why should I?
I should have died.
When I was tortured and abused,
A tornado of chaos, so confused,
They never ever said a word.
And that was all I ever heard.
I was gone for six months.
How could you have not questioned?
Where WAS I?!
You never heard the stabbing cries.
Nobody did but me.
Now that it's over I wish I could make you see.
I am back now
And nobody thinks I've changed.
No one knows that my heart was exchanged.
For a brick, a rock, a solid stone.
That my warm smile is a glare of cold.
I am the Sunday school answer.
I never say a word.
That's all they have ever heard.
They haven't asked and haven't hugged.
Their just as fake with that mannequin love.
I have never been so alone.
Even my best friend didn't pick up the phone.
I wasn't allowed to see the world
I wasn't allowed to call.
I couldn't touch my facebook
Or anything at all.
I watched them day and night.
I tried not to fight.
I was so scared that she would die.
And what could I do? Nothing, but why?
Because I'm 16 and only one person!
Now that you know I'm hurtin,
Will you be changed?
Knowing I am nothing I seem?
That I only pretend that my life's nice and clean?
I am the Sunday school answer.
I'm nothing deep and nothing substantial.
I am not myself. I am not real.
For some reason in this world that has serious mass appeal.
But Sunday school is for little kids.
Those answers don't teach you how to live!
I love the Bible and I love my Lord.
And think that they're important and it's us he died for.
We are the church, the body of Christ!!
But we live so fake, we don't want to love life.
Six months of pain and being alone.
All I have to show is this fake brick I hold.
I bet it's made of plastic.
To you still just a goody-two shoes that's naïve and spastic.
To you I've never achieved wisdom and I don't know pain.
My days are full of roses and never any torrents of rain.
But roses have thorns.
My stitching has been torn.
Will you let the façade continue until the day I die?
Never really understanding and never really knowing why?
Well, to that I just have to say I have sowing to do, so good bye.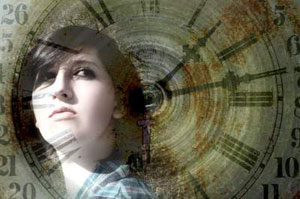 © Ryan K., Aledo, TX