Life Goes On
August 20, 2011
I remember watching Disney films
And eating bologna sandwich after school
During my free time, I still do that
Just to remember how I was
I'd jump rope and color
Play T-ball… then I quit T-ball
I hate contact sports
Yes, T-ball was a contact sport
I've seen people die
Yet I have never cried over a death.
I have memories I want to always remember,
And some bad ones I wish I didn't.
I have a bucket list 47 ideas long
And I will probably only do three.
I believe I have a purpose in life
And I've fulfilled some already.
I have tasted pure happiness.
I've been hurt more than I've been happy
Yet I keep smiling because
Life Goes On.
Music is my way of breaking free,
Spilling my emotions into my ears.
I have a best friend I tell everything
But I only met him one time 3 years ago.
I fell in love.
I fell in hate.
I have even fallen into fake love.
Routines always bind me
But I don't mind.
They keep me sane.
They keep things simple.
Even though people say I'm complex,
I do enjoy simplicity.
I haven't done anything great,
I won't be remembered in history
And I don't want to be.
My life isn't centered on that.
I want to be happy.
Share my happiness with someone
Who shares the same thoughts.
We can be happy together
And act weird in public.
Just not care what people think.
To share a mutual weirdness.
This is my plan.
This is my life.
I am going to live.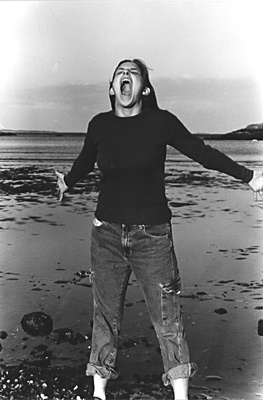 © Jessica M., Marblehead, MA