Space
August 23, 2011
We were laying out in the cold grass.
The night of my sixteenth.
Everyone else had gone home.
But we stayed together, until nine.
Gazing into each other's brown eyes.
There was only candlelight to see,
An even that was far off in the distance.
Although we were getting bitten by mosquitoes,
We stayed there. I was in his arms, looking out into the sky, filled with stars.
Space had never seen so close.
I lay my head on his chest.
I can hear his heart beating,
and I told him that.
Then he told me so many wonderful things.
He told me that he wants to marry me, and that he wants to stay with me forever, and that...
He'll never let me go.
I craned my neck up to his face, and we kissed,
Long, slow, and gentle.
I felt that I was complete,
having him.
I didn't need anything else.
As long as I had him, forever.
That boy sure does love me, I thought.
Space never seemed so close.
And neither did we.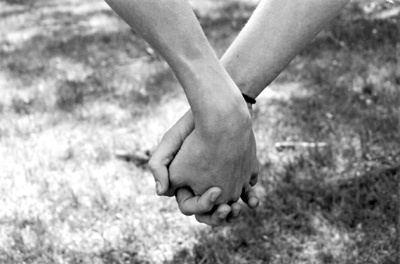 © Alexa T., Pompton Plains, NJ