Watch the Fire
August 22, 2011
I watch as the fire crackles in the black night,
Poisonous yellow tendrils,
Licking at the logs,
Squeezing the life out of them,
The ghastly heat,
The only proof of their destruction.
I hold my hands over the fire,
Creating a hypnotizing dance of light and shadow
I watch as the flames reflect off of my nails, entrancingly.
I feel the hungry scorching heat,
As the starving flames get to close to my hands.
Fire, so ravenous,
Eager to devour what ever it can,
I know that if I gave in,
It would consume me too.
I wonder what it would be like,
To give into this insatiable power,
To be consumed in the flames.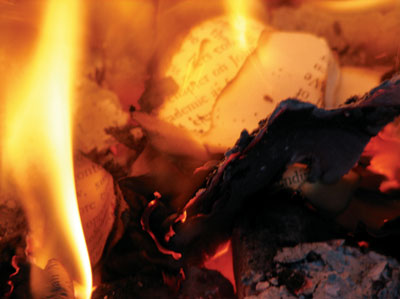 © Elizabeth H., Jordan, NY