Moonlight
August 22, 2011
That black endless sky
Stretching out and wrapping the world
In an all consuming blanket.
Pierced by the brightness of the moon.
I sit outside staring up at it,
Knowing thousands of miles away—
Or maybe right next door—
You are staring up at this same moon with me.
I can't tell if we're torn apart by the distance
Or if you're sitting here beside me.
This light is all encompassing
And it is blinding,
And I only know that it is veiling us both.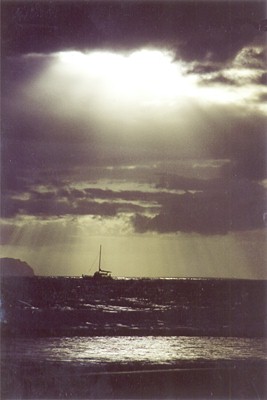 © Lily H., Kekaha, HI