Never Good Enough
August 11, 2011
Feelings of disappointment fill me
Constantly, it's
Like I'm never good enough,
Like I'm not worthy.
I try to please you,
I really do,
But it's never enough
Is it?
I'll never be as talented as they are,
Or as cute as she is,
Never.
I'm just the obedient one,
Nothing more.
You order me to do
This, and that,
And I do.
There's always a mistake though,
It's never good enough,
Always something wrong with what I've done.
When I fix one thing,
I mess up another.
You get annoyed
And send me away.
I feel worthless then
You know.
Like I shouldn't be there,
Then you'd be slightly happier,
And things would be easier
For you, and everyone else.
Why don't I just leave?
I'll never be good enough anyway...........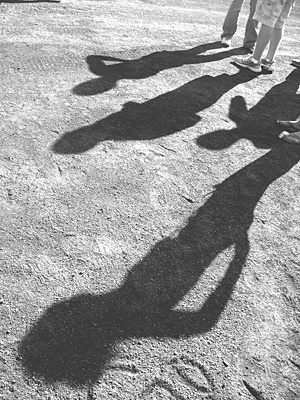 © Trella R., Mountain Lakes, NJ