The Garden Murderess
August 25, 2011
I immerse my hands into the underground world
the dirt smells of coffee grounds and lavender.
My fingers become charged with the duty of murderess to the weeds below.
I yank the roots from the frozen ground, they scream with fright caressing my finger.
I relish in the task of gardener.
All the while my mother hums a lullaby, sweetly it whispers upon the wind.
I feel golden rays of sun stream through the gaps in my front teeth.
Depriving these sprouts of life disheartens my soul
as I watch the buds sink lower into their eternal beds.
The chocolate cake crumbles beneath my feet as it prepares for its next victim,
the visual representation of mother Earth.
I laugh at her lies, her so called truths.
For she promises eternal youth to her rooted inhabitants.
I break that promise as I cut the vine of the lilacs suffocating their last breath.
Yet I chose to leave the wilted and pale rose alive, the only resider among the barbed wire sticks of bark: Thorn crusaders, its lone protectant.
It begs for mercy, revitalization, a chance at life.
I leave it.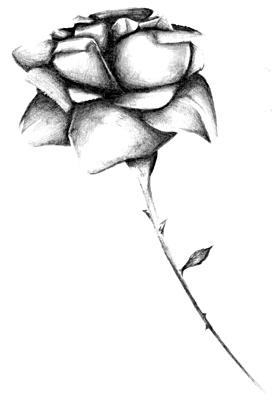 © Yisrawayl G., Philadelphia, PA