Desert
August 24, 2011
Lonely soldiers standing in a ready position;
Untouchable and indestructible.
A beauty floats in the wind,
Cowering at the burning of a monster's gaze.
Only she can puncture a soldier's tough skin...
Within lies a soul, waiting to be discovered;
Emotion waiting for a chance to bleed.
His beauty is so sweet,
So charismatic that it mends her wounds...
Those made by creatures of the night,
whom have souls of stone;
Those who are truly cold.
Save them... save the soldier and the beauty and the monster;
Save of from that grasp we fear so greatly.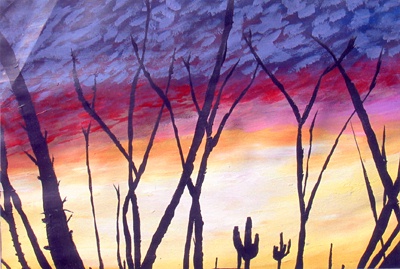 © Kassia C., Phoenix, AZ