Last Words
August 19, 2011
Life, the queer lie of mind,
Lost in the deserted paths,
Running through the lonely woods,
Perplexed every second moves.

Comrades of the life's story!
Comrades of the complex mind?
Tell me all the moments flew,
When did all the colors go?

The fading rainbow enveloped sky,
The calmness of the ocean still.
The dying day and dozing moon,
Always lost and lost in thoughts.

Lights of life and flames of hope.
Put off by the breeze blown,
The wilting flower, wetting earth;
Tears of fear or of loss.

Inspirations of a heart at stake,
Till the endless gory drop wail,
Traded a soul for some words,
And then a sudden stop and the LAST WORDS….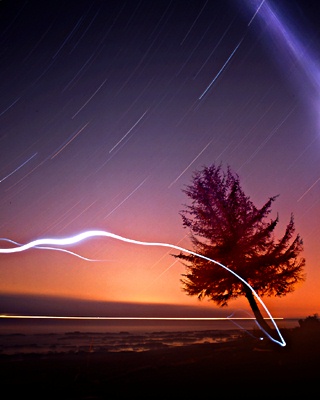 © Joey M., Spokane, WA