Another You
August 18, 2011
You judge, you hate, you cry,
But you never really know why.
I do.

You don't know this but,
What you despise is inside of you.
Why do you hate it?
Because you know it's part of you too.

So instead, you manipulate and aggravate
And push people to the floor.
And the feeling of power makes you want more.
What you don't know is it's you that you're hurting.
Yourself. And everything you hate inside of you.

You don't believe me?
That girl that you made fun of,
Didn't you feel like her once?
That boy that you shunned,
That happened to you too didn't it?

Of course it did.
It happens to us all.
So why do you do it?
Because it was done to you once,
And you hated every second of it.

You hate remembering that you once felt weak like them.
But do you really think it helps you
To make someone else feel just the same?
No. Because the guilt will eat you later.

Do you want to know how I know?
I was just like you once.
And now, I hate myself even more.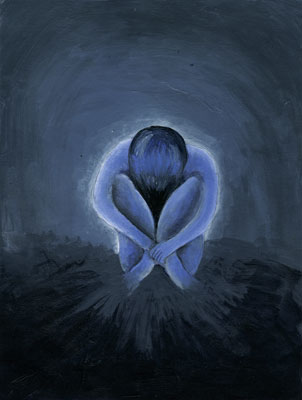 © Becky F., Sacramento, CA