Submerged
August 20, 2011
There is a sea monster in my lake, I can feel her slimy scales brush past me as I swim out to the favorite rock.

She watches, up from the bottomless blue depths, as I climb up the slippery stone steps. To him. He was waiting for too long.

My manic loser lover was waiting for too long, on that rock in the summer sun, the summer heat, the summer breeze.

And then an unconscious swim sends me sinking down to her, she has seen it all too many times before.

Oh, wrap me in your water, your weeds.
Take me, change me into what he'll never need.

I will become you, you beautiful monster.

He sent me, he hurt me...
He will never forget me.
He will never leave, never breathe again.

She and I will circle that rock forever.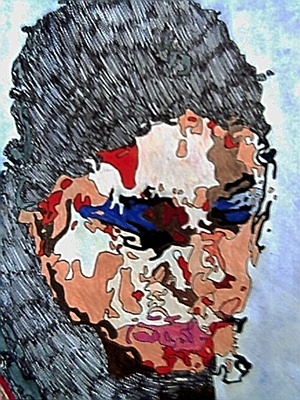 © Sarah A., Morristown, TN