To My Sister
August 11, 2011
I read something today,
It was written by this girl,
She'd been hurt real bad,
By her little sister.
They are three years apart,
Just like us.
I read it once,
Stopped,
Read it again.
My instinct,
First thought in my head,
Please don't let that be her.
I know mom rags on you,
She hurts you a lot,
And that stupid dress,
She said looked better on me.
I look up to you,
I've written so many essays,
I never showed you,
Should I have?
You told me once,
You wish you looked like me,
I think my heart stopped.
All I ever wanted to be,
Is more like you.
You are awesome,
Can you really not see?
Where I am flawed,
You are perfect.
I have a temper,
You have such heart.
I wouldn't change anything about you,
You're my big sister,
And I love you.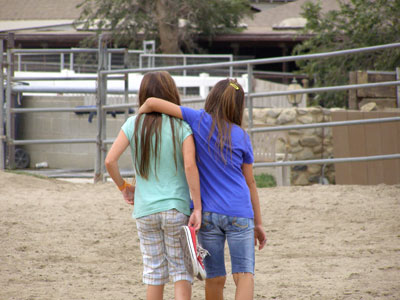 © Austin K., Studio City, CA