Acceptance
August 10, 2011
I have pride,
I shouldn't though,
I don't always like who I am,
But I do defend it.
I have made mistakes,
I won't lie.
I'm no beauty queen,
I know what I look like.
I'm not always confident,
But I am not pathetic.
I have weak moments,
But I have strong moments also.
I usually act as equals,
I don't see you higher than me.
You're rich, always will be,
While my family can't pay the bills,
We'll still make it through.
Just because you were given a future,
Doesn't mean I can't have my own.
I will carry my head high,
You will not push it down.
Inside me, there is a shy girl,
Young, scared, and innocent.
I don't know how to make her grow up,
Will she ever leave me?
I am not who I wish to be,
I am mean,
I fail those around me.
No one will make me unhappy however,
I choose to be happy.
Try to bring me down,
You're not the first.
Second place to you,
I don't care.
I believe that someone will see me as first,
And they matter to me.
You push me,
I'll hold my ground.
I'm not ashamed,
In fact, lately, I've been proud.
You are a better person,
But I am honest,
I will not lie.
I accept who I am,
Its time you did too.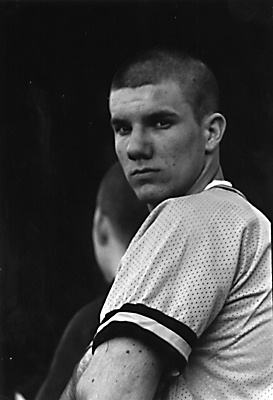 © Chris C., Milford, CT