Her Mistakes
August 10, 2011
Your face is shaped like a heart.
What irony.
A heart is the one thing you lack.
You can drink one.
Out of the tears you've allowed him to cry.
I've seen him hurt, too many times.
Too many tries, wasted on you.
I know, I am all he needs.
I am highly capable.
I should change his medicine prescription
I would change it to say, Amber.
I could be his rarest cure.
I would love to hold him.
To show him, I know.
Men are weak.
Is he a slave for blue eyes?
Or does he just enjoy lust?
He should broaden his horizons.
Try brown eyes.
Mine are exceptionally warm.
What good is it to own the light, if there is no one to share it with?
-Amber Barnes.
?.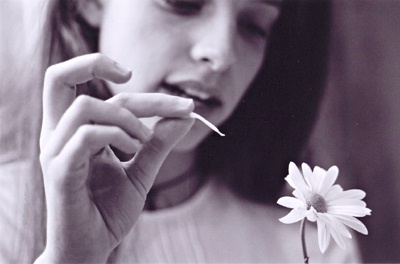 © Emily B., Houston, TX