me and you
August 17, 2011
I want to write you a love poem.
For you to read a line that no one could forget.
To share my heart with words.
Show you my veins opened and filled with whit.
To make nothing mean everything.
Words are empty unless fulfilled.
Bones are fleshless and chilled.
Life is lifeless and alive.
People are fake but filled with pride.
Make a puzzle and make no key.
Write on paper without ripping apart a tree
Loving you without you loving me.
Sleep away time and awake in the night.
Fill your heart with warmth and your mind with light.
Show you that some people were made to make everything alright.
We can play evil and good all at once.
Make love in the depths of our dark.
Make fire ignite without using a spark.
Only you and me.
In the ocean of our rage.
Falling in love like it was read off of a page.
It may not be predictable but its what we are.
What we need.
Fast forward time without using speed.
Slow down and see who we are.
See what we have in our arms.
Make each other laugh and hold back our charms.
Walk beside me and feel me breathe.
Tell me to stay and then let me leave.
Follow me through the door and kiss my lips.
Squeeze my heart until it rips.
Its me and you.
I wont settle for less.
Knowing you'll show and not have to second guess.
Its me and you.
I wont settle for anything else.
I fell for you simply because it is what is best.
You are my angel and my hope.
You are my noose without any rope.
Because you saved me.
Because you love me.
Because you need me.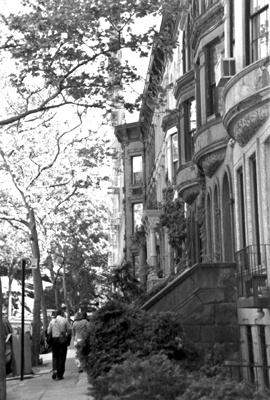 © Sarah M., Phoenix, AZ