Today My Smile Went On A Trip
August 17, 2011
Today my smile went on a trip,
My orthodontist told me it would be a long one
In its place of my beloved smile
Came these metal things
Scratching, pulling, extending, and contracting
Twisting, poking, prying, and tightening
It seems like they are trying,
To tear up my poor smiles home.

My mother told me that this is a good thing,
My smile will return straighter and neater,
Grinning she said,
It is worth all this pain,
And all I could do was wonder why.
I started to wonder,
Where my smile went,
Did it happen to go to Pairs?
And visited the Eiffel Tower?
Maybe a journey to Japan?
And ate some sushi?
Perhaps to Hollywood?
And smiled next to the stars?
Could it have gone to New York?
And was able to sing on Broadway?

I looked in the mirror,
And wondered,
Where did my smile actually go?
My father said,
Two years it would be,
Before my smile returns home,
I tried to grin,
Even though it doesn't look the same.
I looked at the metal devils,
That hung about,
With their colors and such,
Making my mouth hurt so much.
My sister said I would get used to them,
And it only hurts when they get tightened,
All I could bring myself to do,
Was walk away.
Only hoping for my smile to come back today.
At least when it returns,
It can tell me about the adventures it had,
While talking through,
Not crooked, rotated, oddly sized, and metal,
Prettier, straighter, neater, and evenly spaced,
Teeth.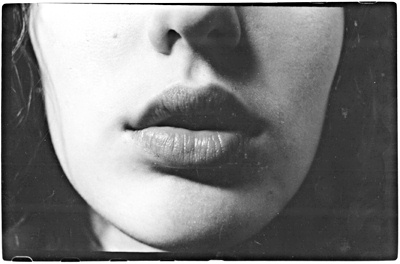 © Samantha A., Southbury, CT