Please Don't Break Me
August 16, 2011
This feeling consumes me;disfigures and shatters me.
The jealousy and hurt burns deep.
he looks;the unspoken words that describe me.
The hate, more dislike;in me do they seep

Never will i escape the torment;the ridicule.
Their eyes shred right through.
The thoughts conveyed;my ego now minuscule.
To jump form a high and wonder;if only i had wings, and flew.

The underlying mistrust crushed my heart.
My once enraptured mind now shrinks back in fear.
My soul;from this world does it wish to depart.
The desire to disappear;through my flesh does it sear.

I want to love you, but can my heart withstand?
I need to feel you, but will your touch remain sincere?
I seek your warmth, but i fear your arms to be naught but sand.
I require your heart, but in return will you hold mine dear?

I love you, will you love me too?
I need you, do you need me through and through?
Please, whatever you do,
Don't break me as i believe you to.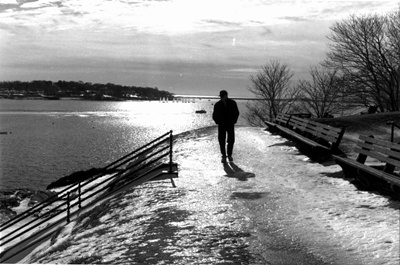 © Steve S., Marblehead, MA