"Darling"
August 8, 2011
She purposely hid
in the light of the summer solstice,
slipping lines in between the rhymes the
wind's howling though those
neighborhood bungalows
made.
Her movements were formed from
solicitude and wanderlust,
an anxiously angsty need to get out,
out,
out.
And the world beyond her gilded and gated life was
unknowingly rough
for a girl so commonly bathed in deliberate sunlight;
suburbs couldn't save her mockingly scene-ish soul anymore,
she had nowhere to claim a difference
because in the mud and tarmac
she was only one of many.
"Darling," the boys in those neon nights would whisper,
"Darling," as she shed her sunlight
in favor of liquor-lorn love that never lasted,
"Darling," as she lost her sense of self
and slipped out of her mockingly scene-skin
and those rhymes and lines she'd
lent to the wind all those years ago
got lost as well.

When she returned home,
she still heard "Darling,"
as she watched the stars, hiding in a summer-solstice night,
and knew she had changed.

Weeping was all there was left
in those bungalows
and though her wanderlust had left her,
she had already been locked out,
out,
out.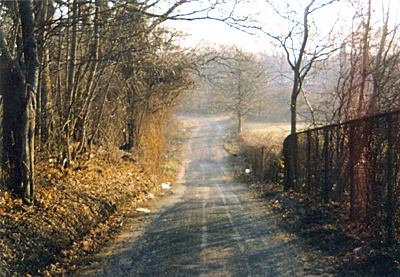 © Cameron C., Milford, CT