Blemished Heart
June 8, 2011
Incredibly fascinating, the human mind,
More exotic our human hearts,
One beat pumps blood, thick blood,
Might it stop for ten seconds so things calm down??
Quite random how much I miss you
Your imperfections seem perfect today,
I cant help wondering,
What would have happened if I had turned? Would I have burned? churned?
Each and everyday you turn more human. I wonder if you know what you taught me.
That me is me and you is you.
I wish I could tell the color of your eyes,
To feel the thickness of your hair,
Touch the hardness of your face
To feel the smoothness of your palms,
I wish to sing my hearts desires.
I wish you could tell me what makes you sad....whatever made you cry.
I might reside forever in pain,
Never to see your face again......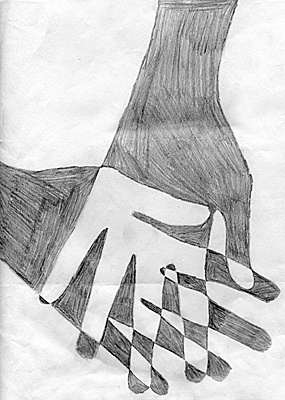 © Warlito B., Tamuning, GU