They Live Like Us
August 3, 2011
Through the minimal opening,
In the treetops above,
The sight is not sunshine,
But rather charcoal-gray clouds.

Wind screams in the leaves.
As thunder laughs at the sky.
Followed by lightning.
Who snaps a picture of the scene.

Scattering water drops,
From cloud-shaped shower heads.
Gather and puddle,
In the bathtubs below.

Night blankets the sky,
And water flow shuts off,
While the moon and stars,
Return from hiding.

Later on,
A towel comes into the hands of the sky.
Not only to dry up the rain,
But to give sunlight for a new day.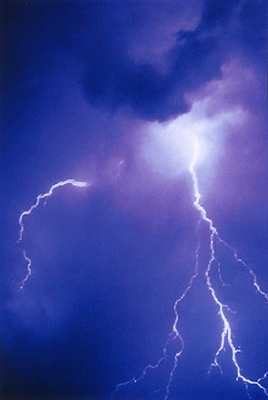 © Steve A., Goodyear, AZ