Nature's Song
August 12, 2011
I walked in a grassy field in my blue sundress,
One cold and windy day.
The wind blows among the knee high grass,
Flickering as it swayed.
The wind blows onto my face kissing each of my cheeks,
And then moves into my hair dancing a certain beat.
The wind speaks softly as I smell the ocean breeze,
And I look into the horizon and see the ocean sea.
The waves rolled swiftly back and then onto the ocean floor,
And back onto the rocks making the waves move even more.
I walk on the sandy beach and then laying in soft warm sand,
And looked into the sky while stretching my outright hand.
As the rain falls down I spin around,
While embracing the nature's song.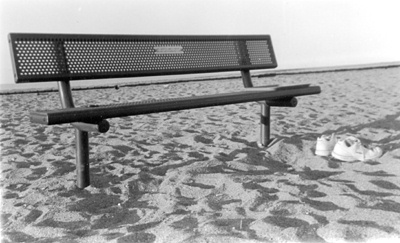 © Jenna H., Marblehead, MA