No Conception Of Money
August 10, 2011
He rides to work each day.
Briefcase in hand.
Never satisfied.
Sighing in his musky scent.
He is compelled to justify.
Just why he is not holding money.
Just why, cash was replaced with a need for shelter.
His greed is replaced with a life featuring no ripe grass.
No more customers to spam.
His greed was tamed, with the real world.
A life he has never known.
He is now a loner.
He curses at the trees, as he stumbles a midst the rocky ground.
God bellows from above.
The man falls back.
Stunned.
God says " Listen Son".
"All these customers you have ridiculed".
"Are much wealthier than you ever were".
"Money is one thing".
" To you it is everything".
"Well Son, welcome to the real world".
The unemployed man was just a spirit.
Just another leaf.
Falling from a lifeless tree branch.
He was perplexed.
Why was he drifting in his own home?
He wept, as is family was in full view.
Devouring a meal.
His wife smiled humbly, grimacing at her son.
The man was pleading for his full form.
He understood.
He was on his hands and knees.
Seeking God's forgiveness.
He awoke.
In his desk.
His musty scent had been replaced.
With the scent of sorrow, and realization.
He frantically payed back all the money he had stolen.
Money does not come easy.
He repeated.
As he hummed to himself.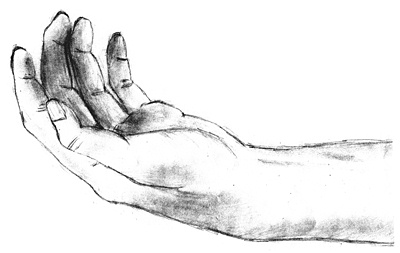 © Shana G., Cross Plains, WI