Dying Hurts More than the Cure
August 9, 2011
Waiting rooms all have chairs
They buy uniform chairs
In bulk in a dark warehouse

I suppose it makes sense
Brings the room together
Eases tension and fear

Me, I think, it's neurotic
Your house doesn't have
All the same godd*** chairs

These ones are blue and scratchy
The walls are beige and dull
Like sand with a tiny fake ocean

An old woman, next to me
She breathes through an oxygen tank
Rise, Fall, Rise, Fall, R-Rise, cough

"Is this your first time?"
Yes. Does it hurt?
She pats my hand and doesn't answer

They have scars on their arms
And scars on their leaking kidneys
Which is why they're here

I'm too young to be here
I see the sympathy in their eyes
I pull my knees to my dying chest

And their arms, as I said, are scars
Bumps and track marks from
Weekly sessions of this cure

I wish I could close my eyes, and
An hour could disappear, I could go home
To my relaxing mismatched furniture

They call my name

Rise, Fall, R-Rise, "Deary,"
Yes? I turn. Her wrinkles.
I could bury my secrets in them

"Just think about something else."
"I think of the ocean. Helps me relax."
I nod. But this beach has no ocean.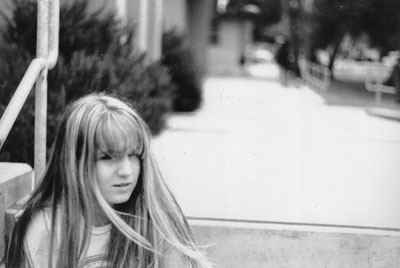 © Alyssa R., Pacific Grove, CA