If Only You Could See The Rest of Me.
August 9, 2011
Hey Mom,
Guess what? I wrote 63 poems.
Did you know that?
I bet you didn't.
You and dad think I'm just another Facebook junkie.
Never would have guessed your little girl might be doing something good,
It's not really useful,
But better than what you think I'm doing.
Even though I'm a "diva",
I have emotions,
I have fears,
And I might just have a talent.
I have a brain under the blonde,
I write,
I write a lot.
And I am proud,
I'm so d*** proud of my witting,
I know I shouldn't swear,
You wouldn't approve,
Wash my mouth with soap,
But its how I really feel.
I'm writing you this note,
Because I want you to know how proud I am,
I want you to be proud too.
But out of all the poems,
I can't show you any.
Do you know how much that hurts?
They are too personal for my own mother,
I fear your harsh words,
You ruin a lot in my life
Now I'm too afraid to let you in at all,
This is a huge part of who I am,
I just wish you could see.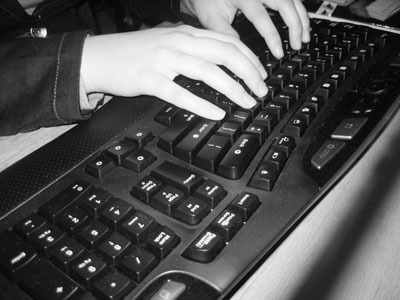 © Paige R., Perry, OH