An Impossible Society
August 9, 2011
These walls that hold me in
Walls of pain and agony
People tell me I'm not alone
But they don't understand
These walls I've built around myself are slowly closing in
I see no obvious escape
And at the end of the dark tunnel,
I see a familiar friend
That cursed mirror that screams at me
How to dress, how to look, how I should be
Has pushed me to the edge
Telling me I'm not enough
They say it's in my head,
That I should just smile
But my pain is very real, these walls are very near
They say they're here for me
But then why have they let me suffer?
In this impossible society
There's only one way to be:
Freakishly tall, scarily skinny
These models were freaks when they were my age
So I try to be what they want me to be
But I'm not tall, and how can I grow when I can't even eat?
When did a person's worth become defined by their size?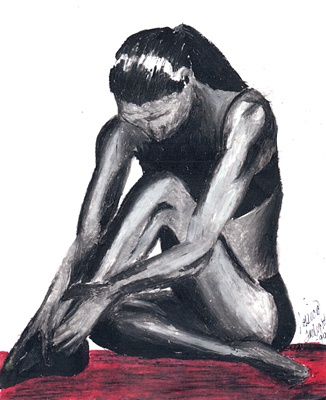 © Jessie Y., Ahwahnee, CA