The Bad Guy
August 6, 2011
Don't always make me the bad guy,
This isn't all on me.
You aren't perfect,
Don't think you are.

So you can see my flaws,
I can too,
It's no mystery.
You'll play a role in the audience,
Free to judge me,
And willing to sabotage.
You'll see my mistakes,
And you come after them.
This world is more than two types of people,
More than good guys and bad guys,
More than you and me.
You see it all in black and white,
Plain as daylight;
I'm the villain,
Failing as a hero,
Laying my tracks of hurt and disappointment,
But it isn't always me.
I'm not the only bad guy,
Between you and me.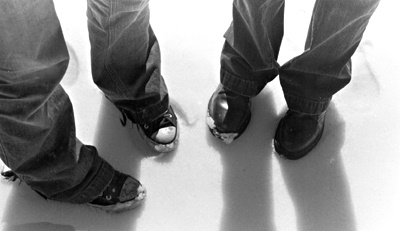 © Elana N., Marblehead, MA