Second Place
August 5, 2011
Second place,
Second rate.

I stand amongst you,
Always knowing my place.

Within the bloodlines,
You understand early on;
Respect the winner,
Pity the other.
Sometimes she'll surprise me,
And place me above.
It's so strange to me,
She to admire me,
I don't understand it.
Born perfect.
Born second.

Second place,
Second rate.

You are whom I misjudged.
I paid no attention,
Just acted as myself.
He saw it different,
He let me see too.
We both knew how it was;
You the winner.
Me the leftover.
You'd deny it even today,
When I have always known it,
And now carry the proof.

Second place,
Second rate.

It's just him.
It's just her.
Silly games,
Played at a silly age.
Things will change,
So they say;
But I have always known.

Second rate,
Second place.

One day I'll find another prize,
The world will all see.
He'll be a consolation,
Someone else to me;
No longer unwanted,
Instead adored as a constellation.

To Me,
He'll be first,
To Him,
I'll be first.

Everyone will see;
Second place,
Second rate.
Don't matter.
We'll be;
First Rate,
First Place.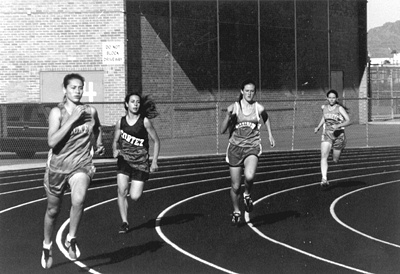 © Lauren J., Phoenix, AZ